Telehealth at Villa means uninterrupted
access to quality care.
Telehealth technology ensures
residents continue their care plans.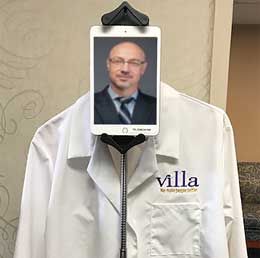 Video Conference
with Your Doctor
Telehealth technology empowers provider care teams to deliver remote care via chat
and video to residents, assisted by nurses at the bedside.
Telehealth is available at select Villa centers.
Contact your Villa center for more information.