Villa understands the importance of staying
connected to the ones you love.
We acted fast to provide families and friends with
safe, meaningful ways to visit
Villa residents.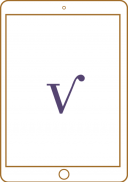 Villa Video Visits
Villa Video Visits empower residents to join a video teleconference with their loved
ones. No technology skills are required. The Villa team is there to help ensure an
effortless experience for our residents. Scheduling a Villa Video Visit is easy and can
be done online using our scheduling calendar.

Click the icon above to schedule a
Villa Video Visit.
Outdoor Visits
Select Villa locations are hosting in-person
outdoor visits while weather permits.
Contact your Villa center for more information and scheduling.